Boko Stables - Chelsea Boko
After a successful Dutch debut year as a breeding stallion Chelsea Boko will also be live at stud in 2022 at our farm in Starmeer, Holland.
Stud fee: €. 600,–
Foal fee: €. 2.750,–
V.A.T. excl. Costs for follicle check, ultrasound and insemination. are included. Costs for medicines and additional veterinary treatments are excluded.
For bookings and information call:
John Bootsman: +46 70 582 0719
Elbert v.d. Pol: +31 (0)6 – 20 230 464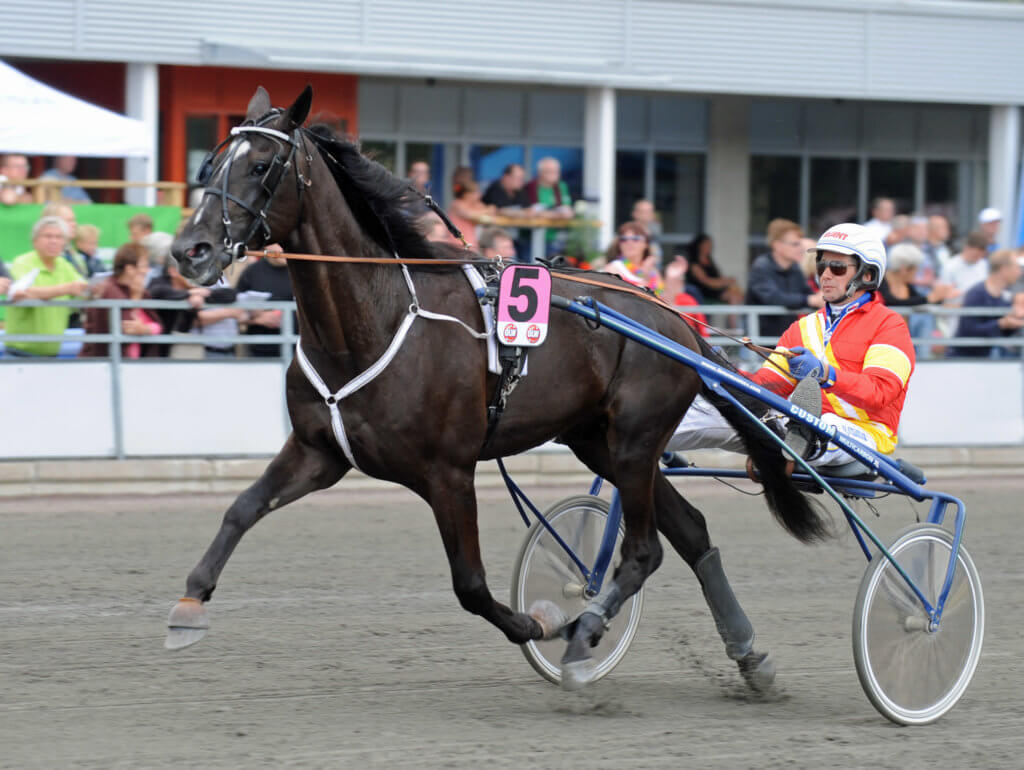 Chelsea Boko, noblesse oblige!
Chelsea Boko is the son of two  millionair trotting legends! Father Chocolatier (1.10,4 – $. 1.328.250) was very succesful as a 2- and 3 year old. At 2 hes was winner of the Breeders Crown (elim. and final), the American National, Bluegrass, the International Stallion Stake, Review Stakes, Hanover Stakes and the Hayes Memorial.
At 3 he was winner of the World Trotting Derby, the American National, the Canadian Trotting Classics (elim.), the Stanley Dancer (elim.) and finished 2nd in the Hambletonian.
As a sire he is father to Your Highness (1.09,7 – Sek. 9.216.927), Önas Prince (1.09,8 – Sek. 8.357.200), El Mago Pellini (1.10,8 – Sek. 6.541.901), Inti Boko (1.09,9 – Sek. 5.979.000) and many more!
His sister Gala Dream is mother to Father Patrick and Pastor Stephen.
His mother is the Dutch legend Kelsea Boko, the mare that beated all the boys of her crop. Kelsea Boko (1.12,0 – Sek. 1.818.534) won numerous Dutch classics races such as de Jofferprijs, de Productendraverij, de Sweepstakes, de Fokkers Trofee and the Derby.
She is from the Minnehana maternal line. Her mother Chickadee Hanover is classic Holland. This maternal line produced great horses like Offshore Dream (1.10,1 – €. 1.992.024), Tornado Bello (1.11,8 – €. 1.010.580), Royal Troubadour (1.11,4 – $. 899.501), Egon Lavec (1.10,7 – Sek. 5.701.701), Rome Pays Off (1.09,7 – Sek. 5.444.714), Somatic (1.10,2 – Sek. 5.345.615), Cash Hall (1.09,1 – $. 554.298), Yield Boko (1.10,2 – Sek. 4.856.534), Bartali OK (1.12,2 – €. 403.423), Speedy Somolli (1.11,5 – $. 427.550), and many, many more.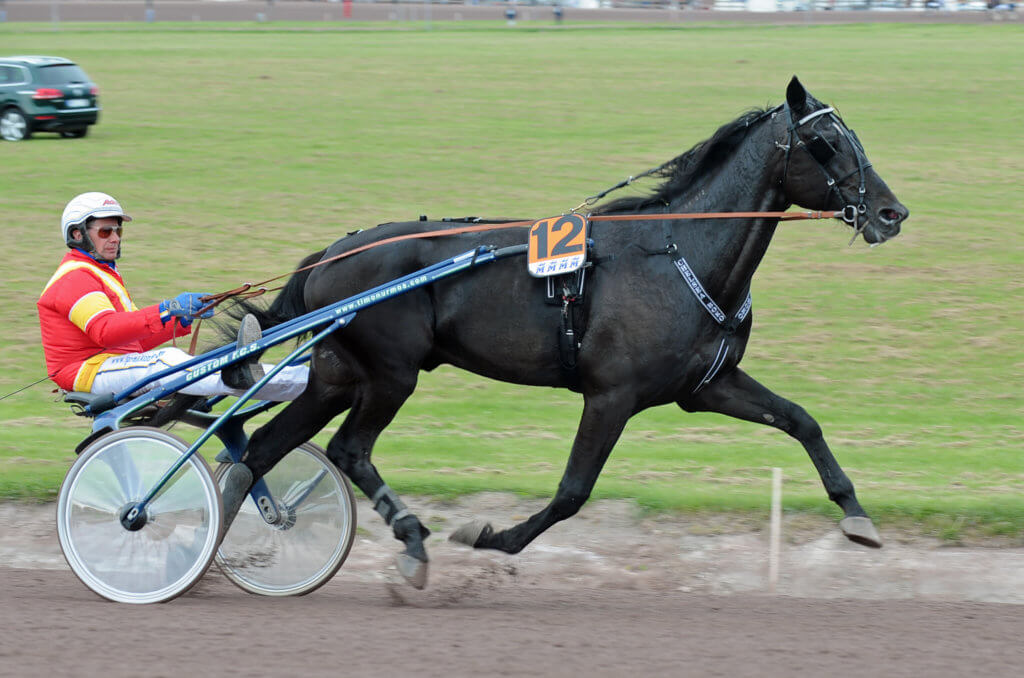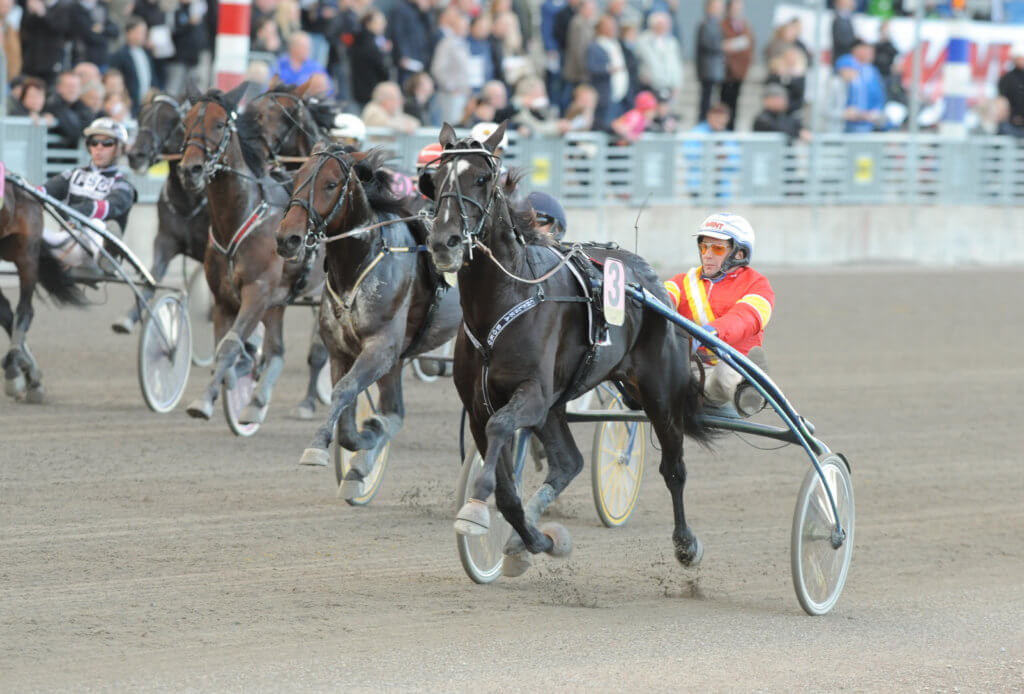 Chelsea Boko, performance.
Chelsea Boko qualified as a 2 year old. As a 3 year old he won the ASVT Trottex Auktion race, the E3 final (Gr. I), and the Svensk Trav Kriterium.
As a 5 year old Chelasea Boko won the Prix de Lile and the Prix du Plateau du Gravelle (Gr. III) at Vincennes racetrack in France. At the same track he finished in the Prix de l'Union Europeene (Gr. II). In Sweden he won the Jämtland Stora Pris (Gr. I) where he beated Oasis Bi and Creatine.
Chelsea Boko was forced to end his racing career due to an injury.
In 2019 Chelsea Boko made his Dutch debut as a breeding stallion and his first crop in Holland is an instant success!
His best offspring is the 2 year Old Monastery Boko. Monastery Boko finished 2nd (behind the new rising star Tetrick Wania) in the Svensk Uppfödningslöpning 2021 final. In that race Monastery Boko finished his last 200 meters in 1.04,1. Moses Boko (1.14,0) is also one of his best offspring. The horse made a great impression in his starts in the Trotiing Classics Tour.
Trainers in Holland and Sweden are very enthousiastic about Chelsea Boko's offspring and they foresee a great future for these young horses.
Chelsea Boko will stand stud live at Boko Stables in Starnmeer, Holland!